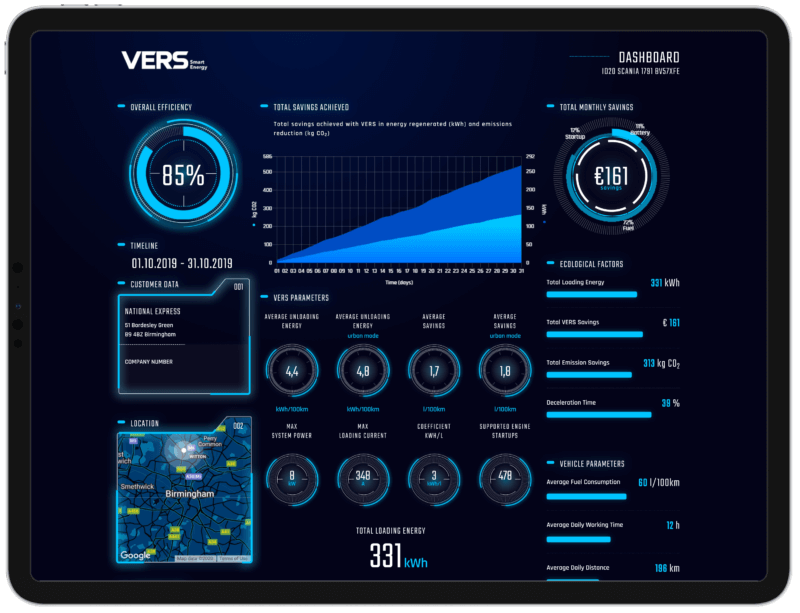 VERS Energy Systems have been
rigorously tested with world-leading
OEM companies for limiting CO2
emissions and delivering fuel savings.
Your professional fleet can be equipped
with our monitoring system delivering
monthly energy performance reports,
building data for VECTO simulation
models and further optimisation.
We have over 50+ years of experience
working with Automotive companies,
implementing multiple advanced technologies
tailored to Customers needs.
Our Mission E is a result-based service
that can help you quickly lower emissions
while maintaining profitability.