Boston, Massachusetts – Building a company is tough business. There seldom are clear guidelines so when you feel at the crossroads it's helpful to see the problem from higher ground to gain some perspective. And where to see it clearer than from the famed Massachusetts Institute of Technology in Boston, where history is quite literally being made. Our company has been fortunate to be selected as one of the winners of the MIT Enterprise Forum CEE Acceleration Programme and so, here we were – learning about business from the pros at the mecca of modern technology.
Intel, Boeing, Hewlett Packard, Dropbox, Qualcomm and Koch Industries – these are just a few brand names that originated from within the local tech community. It is a curious coincidence that quite a small town like Boston – with a population of slightly less than 700.000 citizens – has sparked so many breakthroughs, lighting up a fire of technological advancement in the broadest spectra of industries. Be it aerospace, biotech or whatever happens all over the internet – which, by the way, has been first conceptualised as an "intergalactic network" of computers by J.C.R. Licklider at nowhere else than MIT – you can find a remarkable success story with strong links to Boston.
So, what is the secret sauce of all this wealth of knowledge, know-how and last but not least, wealth itself, flowing from this unassuming patch of land? It is mostly the outstanding thirst for knowledge, a strong tech community and the will to succeed no matter the daunting size of the challenge ahead. In short, it is the people – ones that are driven, smart and passionate about their thing. The nearby presence of two of the top global academic powerhouses – Harvard and MIT – does no harm.
Speaking of, we were surrounded by a crew of fellow innovators and entrepreneurs from the acceleration programme organized by a Polish chapter of the MIT Enterprise Forum. Back in Poland, we spent 5 months learning how best to grow our companies in a crash course of Entrepreneurship 101 – workshops, lectures and countless friendly conversations. It was a perfect opportunity to see the challenge of starting a company through the eyes of fellow companions, all struggling with the tasks of product creation and development, marketing, sales, financing, recruitment, law and various daily problems associated with growing and maintaining a business.
We have gained a fresh perspective on the rules — or best practices rather — of developing a world-class company according to our successful colleagues, mentors and experts all preparing and cheering us on the way to the MIT Bootcamp and the road after. With the final test in the form of a Pitching Competition – which we won along 5 other top Polish companies – we were on our way to Boston and with a host of good reasons to celebrate.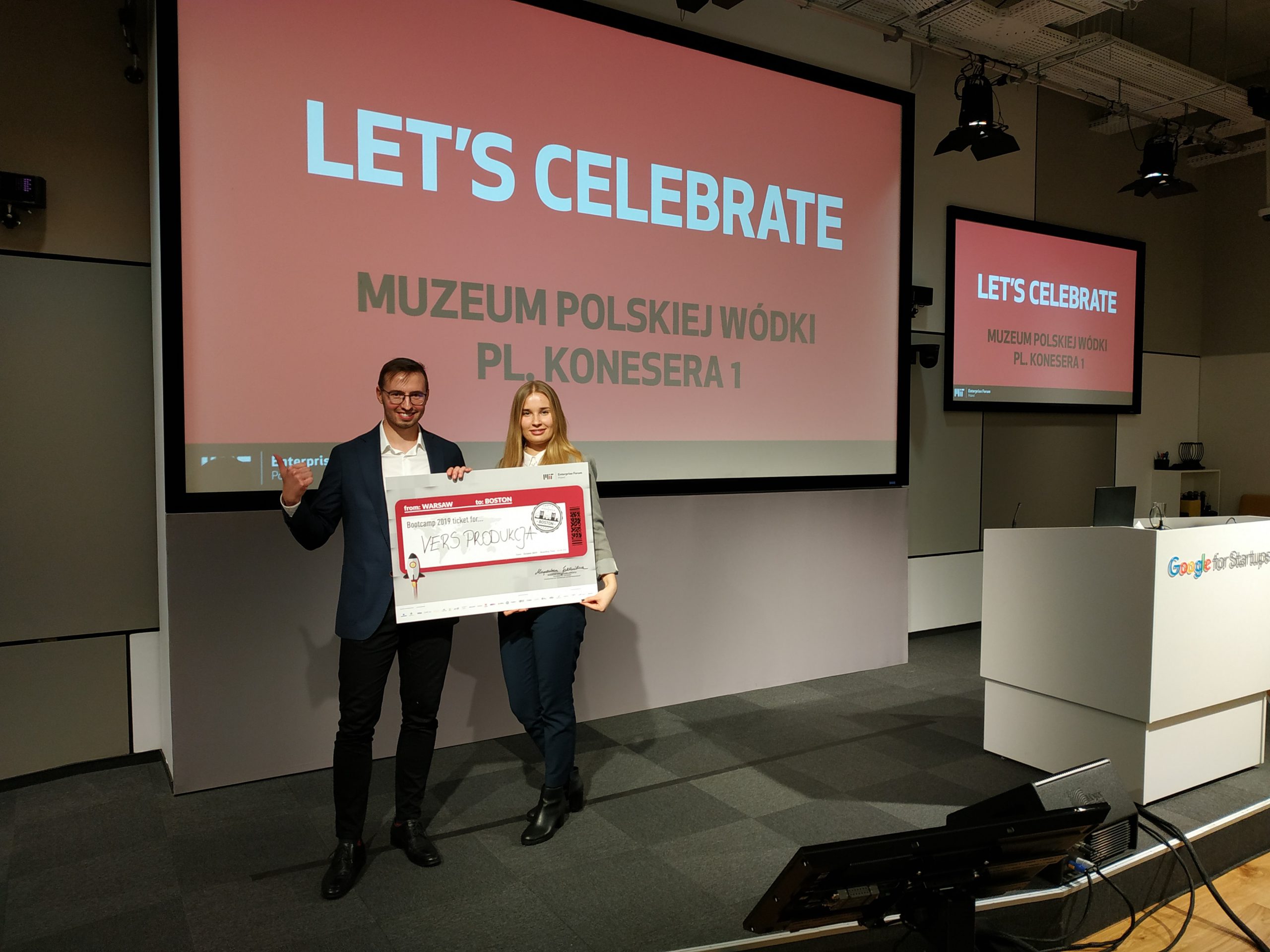 Once in Boston, the workshops involved sessions with top industry experts and practitioners that had seen the battlefield of business and technology from within and shared with us both some common misconceptions and good tactics to employ. The idea of Disciplined Entrepreneurship that we followed from the start of the Acceleration back in Warsaw, was now delineated by its author, Professor Bill Aulet with challenging questions and helpful insights abound.
If there was a single new lesson from the trip and the Acceleration itself it would be this: the best investor is a paying Customer. Indeed, someone buying your product or service is the best feedback there is that what you are doing is something useful and needed in the world. Wrapping your head around the product, getting to know who your customer is and being disciplined about selecting the perfect starting conditions for your business – is the best you can do.
And with this strong focus on sales, on finding a smaller portion of the market that you can deliver your products to and hopefully conquer by the closeness of your Product-Customer match – is a perfect summary of some of the biggest success stories of the last decade. Elon Musk with the choice of the premium segment of the Automotive market as Tesla Model S invaded the upper class garages by storm; Amazon's choice of books as a market niche easily stored and quickly delivered winning its first market battles with established players unable to match the width of the offer and the speed of delivery (among other brilliant solutions); Google's best search engine – such a simple concept and such a difficult technology to execute on, with a laser focus on delivering the search results in tens of seconds and in a meaningful way.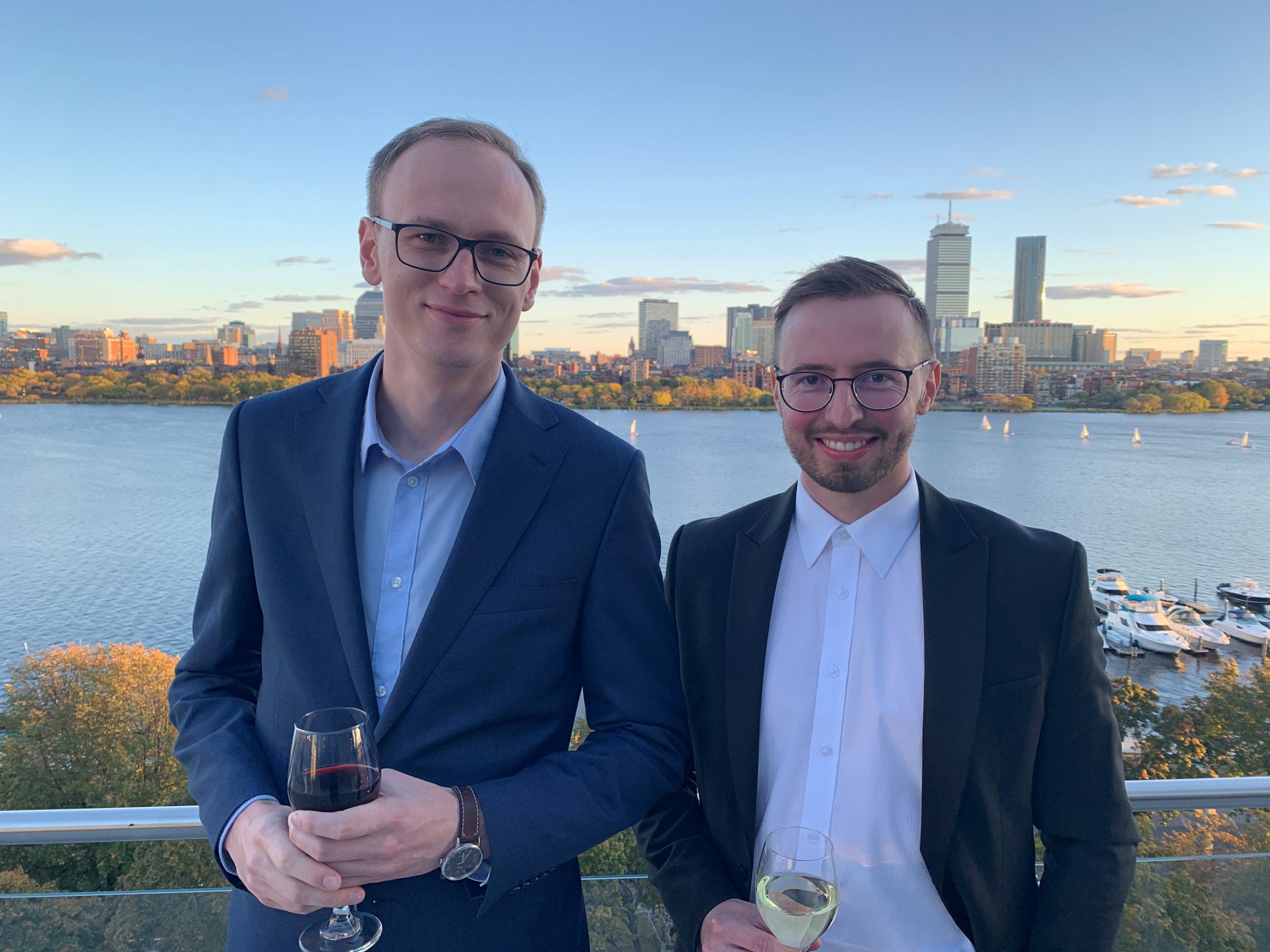 It was simply amazing to learn these lessons in the midst of where it all started and with the people often helping groundbreaking companies unravel at these crucial early stages. There is strength in numbers and if the numbers could indicate the amount of fun and great know-how to assimilate – it was such a strong thing to experience.
Thank you to all our kind organisers and mentors that gave their heart and mind to our story and helped us grow:
Bogy Skowroński, Linda Plano, Elizabeth Dobrska, Magda Jabłońska, Evelyn Butchatsky, Nikki Borman, Jerry O'Conor, Babak Kia, Stas Gayshan, Bill Aulet, Christian Magel, Dimitri Steinberg, Michael Reilly, Mark Thirman, Adam de Sola Pool, Mircea Dincă, Krzysztof Gawrysiak and Łukasz Owczarek.
Thank you so much!