The next generation of hybrid systems based on supercapacitors allows for significant fuel savings and millions of charge cycles. VERS Mild Hybrid System is the latest product by VERS, Polish company specialising in energy recovery for the automotive industry – this time in the form of a 48 V system dedicated to city buses.
VERS Mild Hybrid System is an advanced energy storage system based on the supercapacitors technology.
The new advancements in carbon and graphene electrode tech enabled energy recovery with up to 99% efficiency. The process of charging supercapacitors takes only a few seconds thanks to the so-called ion exchange, which is a fast physical process.
VERS Mild Hybrid System is focused on energy recovery in the process of internal combustion engine braking: instead of losing kinetic energy in the form of heat, recuperation enables saving electric energy with up to 10 kW of power.

Prof. Mirosław Wendeker,
Technical Director VERS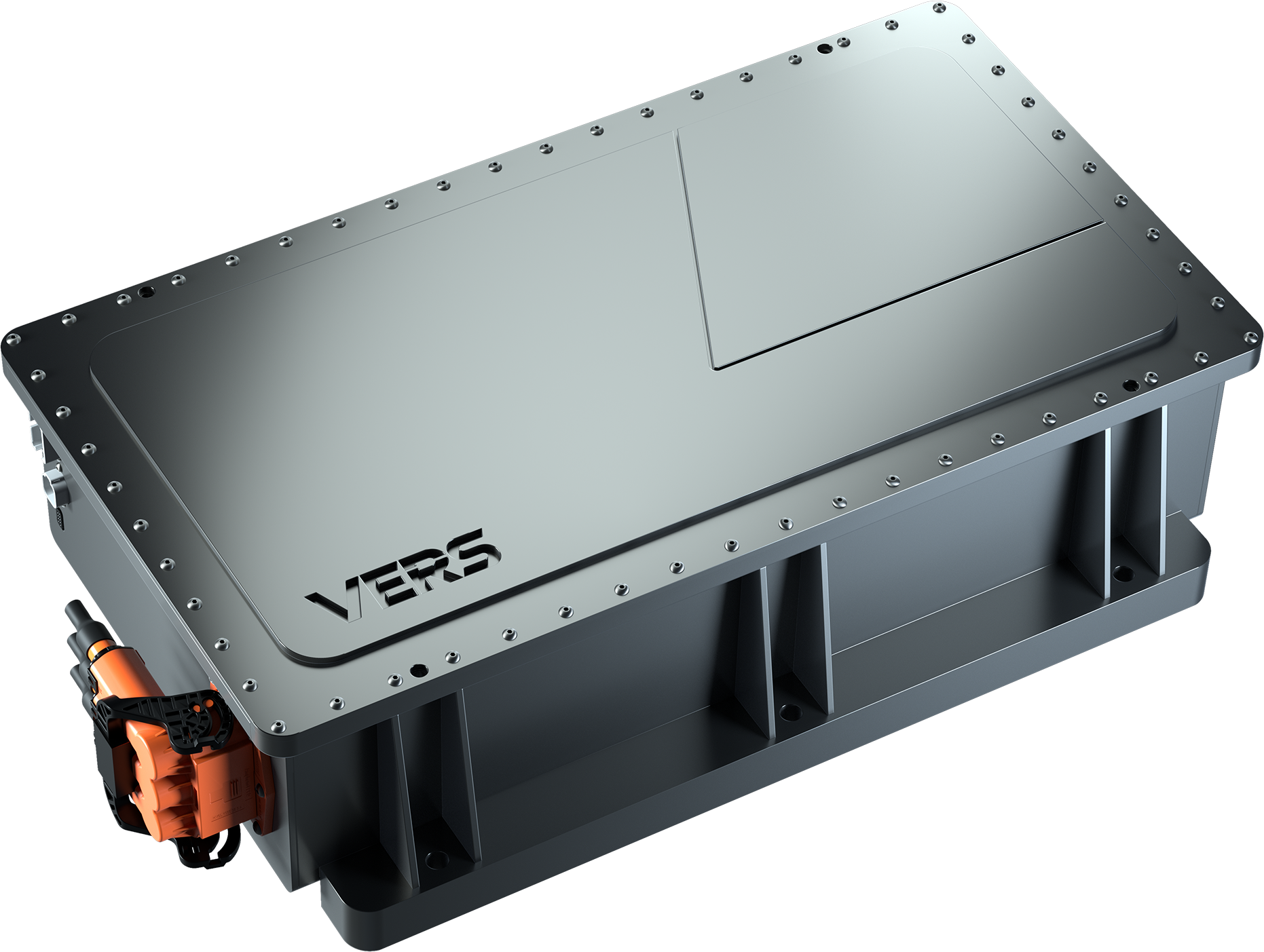 VERS Mild Hybrid System recovers energy by means of a 48 V electric motor. This electric energy is recovered with up to 10 kW of power, stored in a supercapacitors module and used to assist the main engine with electric power during vehicle acceleration as well as power electronic devices onboard.
The System is optimised for TCO — the Total Cost of Ownership — which is why two additional functionalities have been introduced to increase the reliability and efficiency of Customer fleets: Start Assist and Battery Protection.
During engine start, the system supports the electric installation with currents of up to 150 A, which significantly increases the chances of starting up in difficult weather conditions and at low battery levels. Secondly, VERS Mild Hybrid acts as an energy buffer to protect the onboard batteries from intensive alternator loading currents, extending components' usable life and further reducing Operators' costs.
The high efficiency of energy storage based on supercapacitors means safety on board as well as increased durability. VERS Mild Hybrid System is designed to enable over 1.000.000 charging cycles – more than 70.000 operating hours.
Mild Hybrid systems achieve the greatest reduction in CO2 emissions compared to their payback time — according to Ricardo, an independent research agency, Mild Hybrid drives deliver a 6 – 15% reduction in carbon dioxide emissions with a Return on Investment of less than 3-5 years compared to combustion vehicles.

Michał Wendeker,
Chief Executive Officer, VERS
As standard, VERS Mild Hybrid System can be equipped with a metering system to monitor real energy savings. Customers who opt for this functionality receive dedicated savings reports summarising the results of VERS System onboard their buses and other important statistics like average fuel consumption, engine braking time percentages and others.
VERS Mild Hybrid System is the lightest hybrid system in its class – the total weight of the System together with an electric motor reaches only 70 kg. It is also the most energy-dense – the nominal capacity of the System is 130 Wh and is optimised for dense City Bus operations.
VERS is a Polish tech company designing and manufacturing Energy Recuperation and Mild Hybrid Systems based on the supercapacitors technology. VERS team won the Polish edition of the MIT Enterprise Forum CEE Accelerator and took part in the acceleration program at MIT in Boston. In 2019 the company obtained a patent for a new generation hybrid system; VERS has also received the Eagle of Innovation award as selected by the editors of "Rzeczpospolita" magazine. The company has produced over 600 systems to date, which are being operated in 20 European cities – among others in Poznań, Kraków, Frankfurt, Leipzig and many others.